Welcome to International Student and Scholar Services (ISSS)
The ISSS Unit of the Global Education Office (GEO) serves the international population studying, researching and teaching at UNM on temporary non-immigrant visas. To apply to UNM visit international.unm.edu
Advisement Services
ISSS Advisors help international students and scholars navigate life in Albuquerque, University systems, immigration rules, work requirements and travel regulations. During the COVID closure advisors are scheduling meetings remotely. To meet with an advisor, schedule an appointment, call 505-277-4032 or use Live Chat between the hours of 8:00 AM to 5:00 PM US Mountain time Monday through Friday.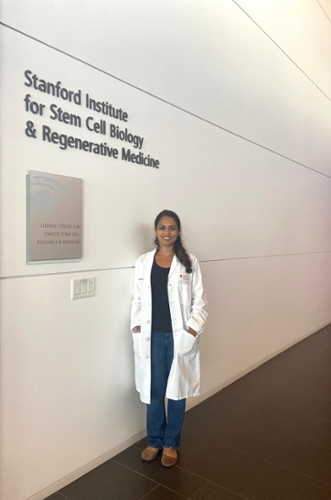 Dr. Cristabelle De Souza
India. Biomedicine
Dr. Cristabelle De Souza is a native of Goa, a former Portuguese colony in India. She received her Ph.D. in Biomedicine (Cancer Biology) from UNM and began her postdoctoral fellowship at Stanford University in October 2020 at the Department of Stem Cell Biology and Regenerative Medicine. She has authored 30 peer review publications which have received > 250 citations. Besides, she has received several grants and awards both at UNM and at Stanford. She recently received a career transition awarrd from the Desmoid Tumor Research Foundation for her work on identifying a novel target to treat this rare disease and has been named the  2022 Dr. Dina Lev Early-career Investigator. She is also a recipient of Stanford's SPARK funding program that is supporting her goal of launching a startup focussed on immunotherapy treatments in cancer with her team.

Message to the other international students in UNM: As a foreign student in the USA, it is initially hard to stand out. However, resilience, grit and a 'never say die' attitude will take you a long way. 'Imposter Syndrome' is a real thing so never forget to believe in your ability to shine and know that no matter how hard your current circumstances seem, things will ALWAYS get better. Struggle, hustle and make it big! That's why we come to America and that's why we give our everything to achieve this American dream. Enjoy this sweet struggle because it's what makes you who you are.

Motto: "Never let them see you sweat!"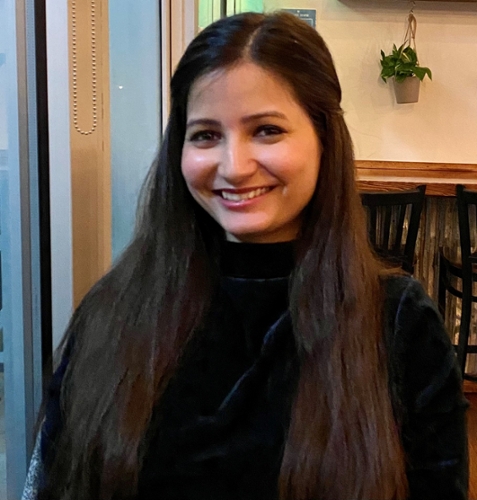 Amita Tiwari
India. Health Administration
Amita is an MHA (Master of Health Administration) student at UNM. She is a licensed dentist in India. She came to the USA in 2020. Last year in the fall, she got admitted to the School of Public Administration at UNM. She is a recipient of the International Amigo Scholarship for her MHA course. Amita is currently working as a patient care coordinator at the Children's Psychiatric Center of UNM Hospital. She is going to be the vice-president of the National Association of Latino Healthcare Executive (NALHE), New Mexico chapter.

Message to the other international students of UNM: UNM provides an excellent environment for everyone. There is a strong support system for international students. There is plenty to learn from brilliant minds around the campus and do meaningful things. The system does not just give you opportunities but helps shape your personality and helps you become a better person.

Motto: "Give your hundred percent to every task that you do. There is no shortcut in life."⠀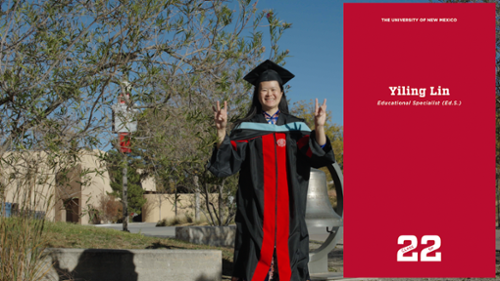 Yiling Lin
Taiwan. Education Specialties
Yiling Lin is earning her third degree in 12 years from the University of New Mexico. Her journey at UNM began in 2010 when she moved with her family to New Mexico from Taiwan to attend UNM. Since then Lin has earned her masters and PhD in special education, and is now recieving her Educational Specialist Licensure in Educational Leadership from the College of Education and Human Sciences (COEHS).

Lin has spent the past seven years teaching at Gallup-McKinley schools and has made it her mission to serve New Mexican students with the most need. Her passion and dedication to teaching has led her to fall in love with special education, as well as tribal communities.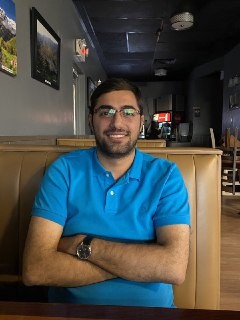 Tohid Khalili
Iran. Electrical Engineering
Tohid is a member of the Institute of Electrical and Electronics Engineers (IEEE), Institution of Engineering and Technology (IET), Power and Energy Society (PES), and Industry Applications Society (IAS). He has received the Best Paper Award in the "2020 IEEE Kansas Power and Energy Conference", Manhattan, Kansas, USA. Lastly, he has reviewed more than 280 high impact journal papers. As a result, he has the most verified reviews among the whole UNM student scholars according to the Publon.

Message to the other international students of UNM: We are here to make changes. All of us have a role in making the world a better place to live regardless of our position.

Motto: It is feasible to reach dreams.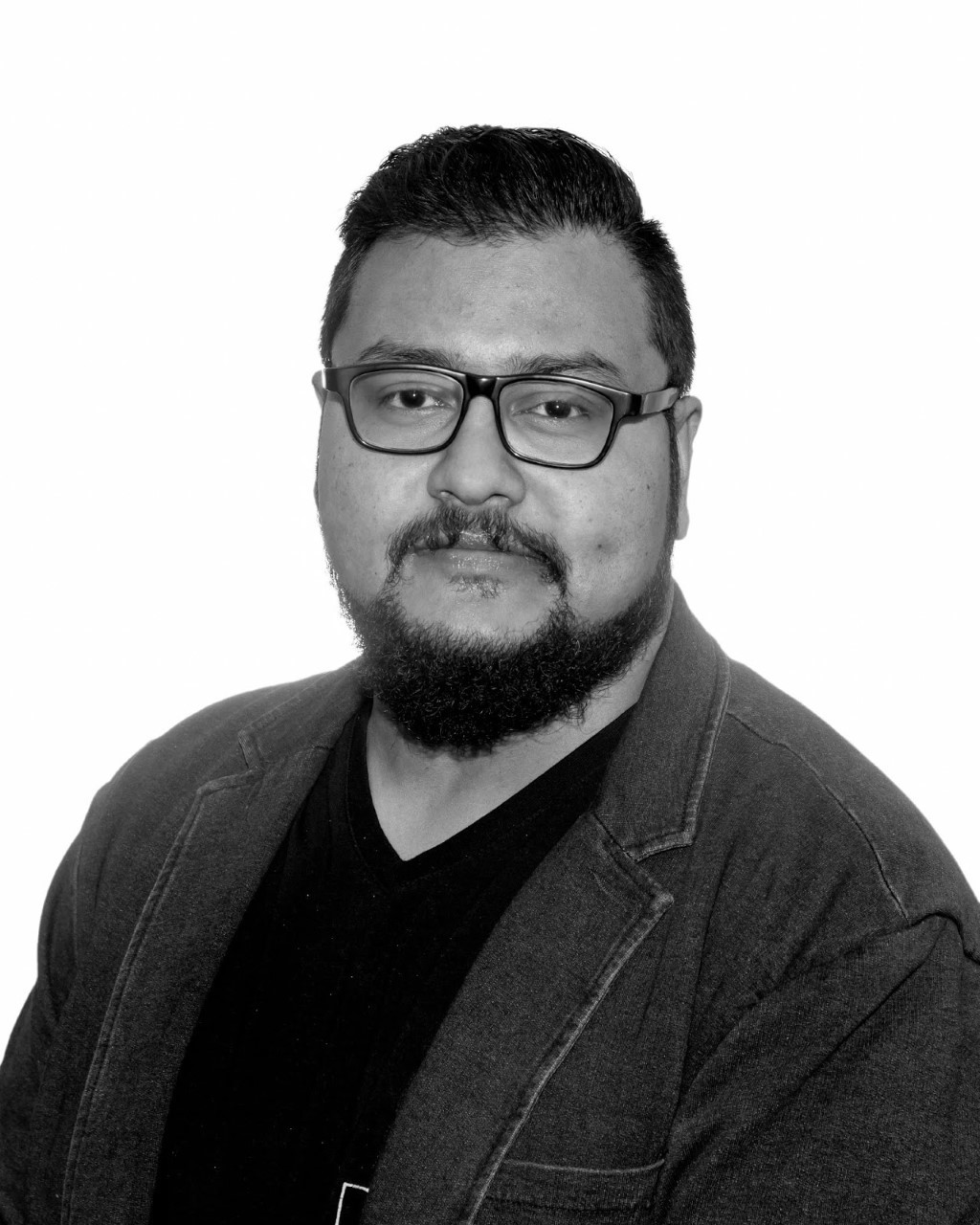 Soumyajit Chakraborty
India. Economics
Soumyajit is an applied microeconomist, specializing in development and labor economics. His research focuses on human capital, emphasizing education and health. He recently received the Ph.D. Dissertation Fellowship in Economics, Boyle Memorial Award from the Department of Economics. He as also been invited to talk in a COVID-19 Lecture Series at Institute of Development Studies Kolkata (IDSK), India (2020).

Message to the other international students of UNM: Relish this unique opportunity to celebrate diversity in your life, and don't forget that correlation is not causality.

Personal Motto: As a passionate researcher of social sciences, I believe that it is my duty to expose students to the joys of research via mentoring.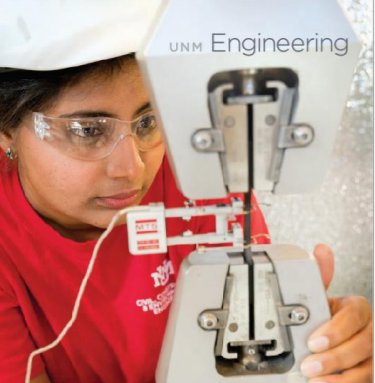 Shreya Vemuganti
India. Structural Engineering
Shreya is an AREMA National Education Scholarship (2017) winner and a recipient of six awards for technical presentations. She has published over 10 journal and conference papers on advanced smart materials form infrastructure applications and characterization of a variety of nanomodified materials for structural and mechanical applications. Shreya is a very passionate engineer and she believes in giving back to the community through outreach and encouraging young minds into science.

Message to the other international students of UNM: Believe in yourself, never underestimate your capabilities and keep your loved ones close.

Motto: Patience is the key to success - You never know when bad results start looking good.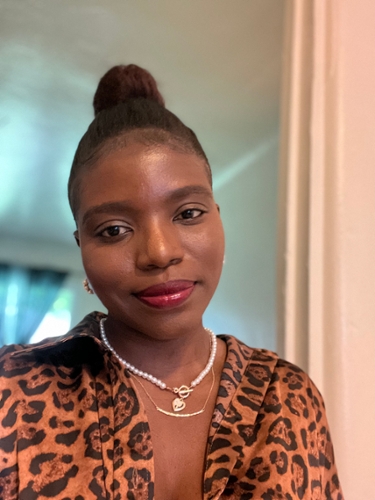 Pamela Ofori Boateng
Ghana. Communications and Journalism
Pamela Ofori- Boateng was nominated by one of her students and a top Lobo Softball player, as one of the UNM professors who should be honored by the Athletics Department for her hard work at a pregame appreciation. As a TA who only began teaching last fall, this is a proud moment for her. She had to learn on the job in a new country. She is also a recipient of the Doris Gregory Memorial Journalism Scholarship by the New Mexico Press Women Association- 2022-2023.

Message to other international students of UNM: As you decide to study abroad, ensure to stand out among your peers by committing to hard work and service to the school and community in which you find yourself. It will take you far.

Personal Motto: Where there is a will there is a way.
​
​
​
​
​
​
​